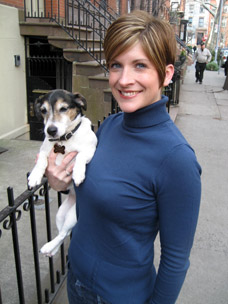 I know that Halo depends on their veterinary consultant, Dr. Donna Spector, for her online advice to Halo customers about their pets' nutritional issues and questions. I know that Halo will also ask Donna to fact-check anything possibly controversial or factual that I might say in my weekly blog for HALO because they want to be absolutely certain everything is correct before they post the blog. And I am so glad they do – and so grateful that they have a professional relationship with Donna Spector to do so. I want to always be precise and I am eager to learn right along with everybody else; Dr. Donna's comments behind the scene are always welcome and informative.
I'd also like to say that many of us might be doubtful that a pet food company wants a veterinarian to do anything except rubber stamp and follow the direction a company is already going in. Halo is rare because they chose a veterinary professional – Donna is a board certified internist – to educate and make suggestions within the company as well as for customers, guiding all of us in our choices.
Over the years of having the privilege of working alongside Dr. Donna in cyberspace, I can say how much I admire Halo and her because she always speaks her mind with her focus on the wellness of the dogs and cats and the devotion of their owners as her main motivation (a credo Halo clearly shares). She is not saying what she thinks people at Halo might want to hear to protect her own interests – and it's obvious why she chose Halo as the company she wanted to work with. (It also doesn't hurt that she is extremely attractive and articulate and does a beautiful job when co-owner Ellen Degeneres invites her on her show to discuss Halo!)
So if you ever wonder if the advice you get on the Halo website from Dr. Donna is the real deal, take my word for it: she is a straight shooter who really knows her stuff and wants pet owners to be informed and proactive in all their decisions. I've also had the pleasure of getting to know her personally – we now have an annual three-hour lunch when her family visits Vermont over Thanksgiving – which is another reason I owe thanks to Halo myself!)
Tracie Hotchner, author of The Dog Bible and The Cat Bible, guest blogs here every Thursday on healthy, natural choices for pets.