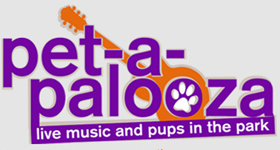 CBS RADIO Tampa Bay (WSJT-FM, WYUU-FM, WRBQ-FM, WQYK-FM and WQYK-AM), sponsored Pet-A-Palooza at Coachman Park in Clearwater Sunday, March 11th. The day was filled with pets, food, vendors, interactive booths, live music and more.
The goal of Pet-A-Palooza is to adopt animals and increase the awareness of the rescue causes in the Tampa Bay Area. This year, the Animal Based Charities' Adopt-A-Thon Alley was filled with over 30 rescues and shelters. They also received a generous Freekibble.com donation of 36,000 meals of Halo Spot's Stew for the rescue groups involved in the event.
Pet-A-Palooza 2012 is sponsored by Mastro Subaru and Halo, Purely for Pets. The New Barker is the official Dog Magazine of Pet-A-Palooza.
Check out this video of the event: