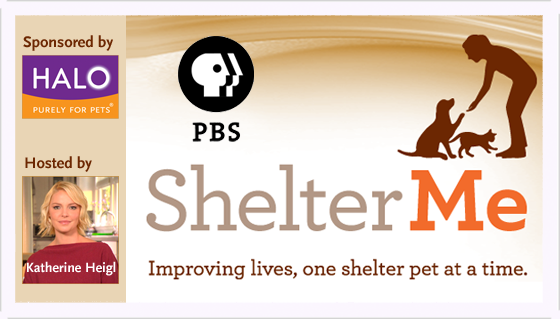 The trailer for "Shelter Me" is out!
Ellen DeGeneres' pet food company, Halo, Purely for Pets® is the sponsor of "Shelter Me," a new PBS film that illustrates how people's lives are positively impacted by shelter dogs.
The project's creator, acclaimed filmmaker Steven Latham, wants to engage the public in finding solutions to put a stop to the nearly four million dogs and cats euthanized every year in the United States.
Actress and animal advocate Katherine Heigl is hosting the PBS premiere of the one-hour, emotionally charged television special.