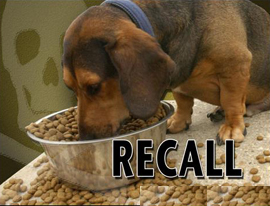 While Halo is NOT subject to the recent pet food recalls (we do NOT manufacture at Diamond Pet Foods), and Halo prides itself on the quality and safety of our ingredients, everyone should be aware that pet foods can become contaminated with Salmonella in a number of ways.
With the increasingly frequent reports of Salmonella in pet food, pet owners should take a few precautions every day to keep all members of their family safe:
• Wash your pet's bowls and food scoops every day to decrease bacterial numbers
• Wash your hands before and after touching your pet's bowls, food or any treats or supplements.
• Store canned and dry food properly to minimize bacterial growth
• Avoid certain high-risk foods and treats to minimize bacterial exposure
For more detailed information on proper food handling, see Keep it clean for safety!