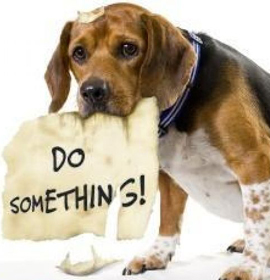 Question: I just now discovered this info about Ellen DeGeneres owning a pet food company! My 10 year old Beagle, Holly, was used to my careful home made cooking for over two years, all organic foods, but she developed food allergies, so our vet suggested she eat Natural Balance.
This has been going on since September 2011, but the recall this past week scared me, so I stopped using it. Our vet gave me some quality fish kibble but I am still looking for a safe food for my Holly that won't affect her allergies. Does the Halo brand offer something for pets with food allergies? Thanks for any info you can provide
Answer: Thanks for your inquiry. You didn't mention what proteins your dog is allergic to so I am unable to tell you which, if any, of the Halo diets might be suitable for her. Some dogs with food allergies also do best on foods with only a limited number of ingredients and Halo does not fit this description. I would recommend you show the Halo food ingredients to your veterinarian and let them decide if they feel it is acceptable for her. I have included a link to some additional information on food allergies in pets.
Hope this helps.
Dr. Donna Spector
Answers provided to pet owners by Dr. Donna Spector should be considered information and not specific advice. Answers are to be used for general information purposes only and not as a substitute for in-person evaluation or specific professional advice from your veterinarian. Communications on this site are very limited and should never be used in possible cases of emergency. Halo, Purely for Pets will not be liable for any loss or damage caused by your reliance on any information or content contained in a blog or article post. If you have consulted your veterinarian and if you are still concerned about your pet's condition or if your pet has chronic, complicated or undiagnosed problems, Dr. Spector can offer consultations for you and your veterinarian via www.SpectorDVM.com.