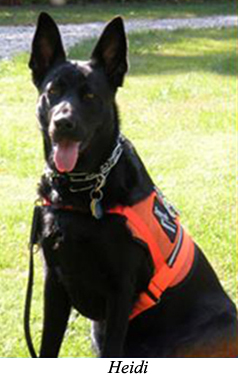 Dogs can be trained to track and find many things, from people to drugs to explosives and more. But organizations across the country are training dogs to perform another type of service – to help find missing pets!
One such organization is Dogs Finding Dogs, a Baltimore, Md.-based non-profit.
Founder Anne Willis says that, in addition to dogs, the group has tracked cats, horses, ferrets, hamsters lost in houses, iguanas and more.
"Just last week I took on a tortoise case!" Willis laughs. "You'd be surprised how far they can get!" Willis and her Shepherd-Lab mix, Heidi, found the tortoise safe and sound a few blocks away from his house, lounging under a bush.