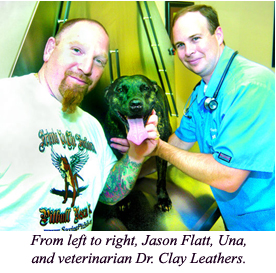 Friends to the Forlorn, a pit bull rescue organization, organized a Pet Wellness Day June 9th at the Paulding Senior Center, Dallas GA.
The purpose of the event was to educate pet owners on the importance of spaying and neutering animals. Halo, Purely for Pets was proud to donated 1,000 pounds of Halo Spot's Stew to the event.
Jason Flatt founded the rescue's group in 2009 and it is a completely volunteer-based organization and relies solely on individual donations. Friends to the Forlorn currently have 63 pit bulls under its care.
The Saturday event provided free vaccines, spay and neuter registration, Halo pet food and other supplies for Paulding County residents.
To read more about this event click here: NeighborNewspapers.com – Pit bull rescue group organizes pet wellness day.