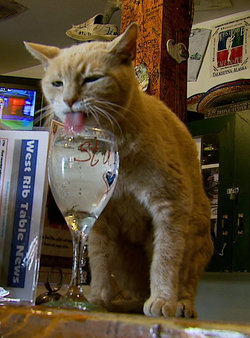 The mayor of Talkeetna, Alaska is by any standards a successful public servant – he's popular with voters, he doesn't raise taxes and he's increased tourism to the small town of 900 citizens. Also, he's a cat.
"Mayor Stubbs" has been in office for 15 years, since he was a kitten. He pounced onto the political scene during a volatile election season, when residents weren't happy with their choices for mayor. Someone suggested Stubbs might do a fine job, so they wrote him in on the ballot.
And he won.
According to CNN's interview with Andi Manning, head of the Talkeetna Chamber of Commerce, Talkeetna is a "historical district" and "the mayoral post is more symbolic than functional."
Click here to read the complete story.