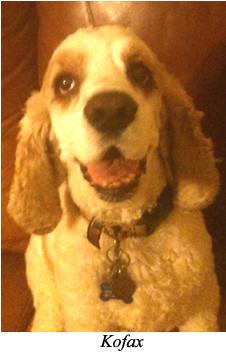 There are two things we love hearing here at Halo, Purely for Pets, pets being rescued and how well pets are doing on Halo natural pet food. Here's a letter from Rhonda Schlig we like to share this with our blog readers that express both.
Dear Halo,
Two months ago I adopted Kofax from the Arizona Humane Society. He was malnourished, had kennel cough and bronchitis. His front teeth were what appeared to be filed down; the vet said it is usually caused by a dog being kept in a metal cage for long periods of time.
I had heard that Halo dog food was the best food out there so I had him try the chicken stew dry food variety. Not only did he love the food but he is thriving. His vet is so pleased with his progress. I would recommend Halo dog food to everyone. Kofax is a wonderful addition to our family.
Sincerely,
Rhonda Schlig
Mesa Arizona
Thank you Rhonda for sharing your story and picture of Kofax with our readers. We are so happy to hear how well he is doing on Halo.