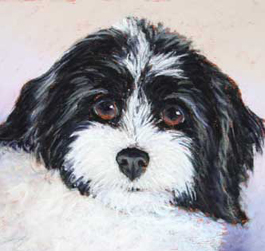 Question: I have a small 9 pound Havanese mix Sadie who will be 2 in September. The problem I have is her eating, when she was a pup she was on now puppy formula a Canadian brand and she liked it.
Then I tried her on now adult when she was I year, at first it was OK then she seemed to go off it. I tried another brand she liked it but it had a lot of salt and she was drinking and peeing a lot, so I tried the vet brand and she seemed to go off that too. I tried another brand with lamb and no not too good. Today I tried another brand the turkey-duck flavor and she was sick.
She has been sick on the vet brand and one other brand. I am worried as I want her to eat and be healthy and I am not sure what to do. Would Halo be a good choice for her and which formula should I try? She has always been on dry food and I feel kind of desperate at this point. Any suggestions and help will be greatly appreciated as my Sadie is the love of my life and means everything to me and I want the best for her, Is Halo available in Canada?
Thank you for your help and I look forward to hearing from you.
Answer: Thanks for your inquiry. Halo is available in Canada! Halo prides itself in the quality of our ingredients and feel we minimize adverse food reactions by avoiding preservatives, synthetic chemicals and meat meals in our formulas.
Although we feel Halo is a very high quality food option, it is not going to be right for every dog and we would suggest getting only a small amount and transitioning your dog slowly (see guidelines on transitioning at: http://www.halopets.com/pet-education/pet-articles/transitioning-to-spots-stew.html) to be sure she likes the food and it agrees with her. For your dog I would consider starting with the Small Breed Wholesome Chicken as a first option.
Good luck.
Dr. Donna Spector
Answers provided to pet owners by Dr. Donna Spector should be considered information and not specific advice. Answers are to be used for general information purposes only and not as a substitute for in-person evaluation or specific professional advice from your veterinarian. Communications on this site are very limited and should never be used in possible cases of emergency. Halo, Purely for Pets will not be liable for any loss or damage caused by your reliance on any information or content contained in a blog or article post. If you have consulted your veterinarian and if you are still concerned about your pet's condition or if your pet has chronic, complicated or undiagnosed problems, Dr. Spector can offer consultations for you and your veterinarian via www.SpectorDVM.com.