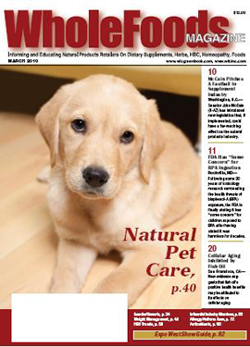 "Prepping for Pet Health"
Whole Foods Magazine's readers were recently treated to an in-depth article about healthy pet care. The piece featured Halo's consulting veterinarian, Dr. Donna Spector, discussing Halo's commitment to healthy, all-natural ingredients.
Dr. Spector tells readers, "Selecting the right food can help eliminate problems with allergies, intestinal problems, obesity, diabetes and other food-related diseases." Big thanks to reporter Tim Person and Whole Foods Magazine for including Halo in this important piece.
Click here to read the entire story.