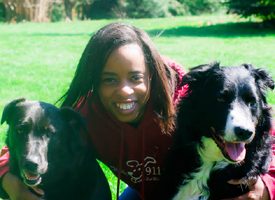 After Kimberly Gauthier from KeepTheTailWagging.com, aka @TheFurMom, announced that she and her pets are now a Halo Pets Family, she created a video blog about how Halo makes it easy for pet owners to save money.
She says, "Premium Pet Food seems more expensive, but our pets eat less and it lasts longer than the cheaper brands. Premium foods lead to healthier pets and lower vet bills."
In her video she mentioned how to spend less than $120 per month by signing up to our Halo monthly newsletter for special deals and printing out the Halo retail coupons.
Watch the video below: