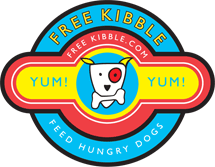 Today 100% of the kibble generated on both Freekibble.com and Freekibblekat.com will be dedicated to support dogs and cats impacted by Hurricane Isaac.
Right or wrong, you win! Click on an answer, and they will provide 10 pieces of Halo Spot's Stew kibble to Animal Shelters to help feed their hungry pets.
Exactly seven years after Hurricane Katrina, Hurricane Isaac is devastating Gulf Coast communities. Waist-high flooding has forced thousands to evacuate their homes, and as first responders work to rescue people stranded by the storm, several organizations are planning rescue operations for stranded and imperiled animals.
By playing Freekibble.com daily trivia today all the kibble will go to help animals the storm put in danger.