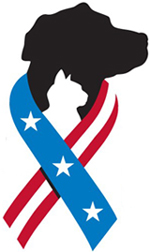 By: Beth Zimmerman,
Founder & Executive Director PETS FOR PATRIOTS, Inc.
Pets for Patriots is laying down the gauntlet with our first 9/11 Challenge: for 2,000 people to pledge $11 a month to support our troops and the influx of post-9/11 veterans entering our charitable program.
More 9/11 Veterans Need A Four-Legged Buddy
Mario is a three-tour Iraq war veteran. After graduating high school in the wake of September 11th, he joined the Army because, in his own words, "I definitely wanted to do something and be a part of the military." During his third tour, he nearly died and was medically retired. Lost and depressed, Mario turned to Pets for Patriots for help saving a last-chance dog who was facing near-certain death as a result of his own medical needs. We were there for them, and helped Mario and Kona saved each other.
Many other brave men and women answered the clarion call after September 11. Those who were fortunate enough to return home alive nonetheless paid a steep price:
• One in five Iraq and Afghanistan veterans suffer with Post Traumatic Stress Disorder (PTSD) or major depression
• Nearly one in seven Iraq veterans had concussions or other brain trauma, increasing the likelihood of developing PTSD
• 18 service members take their own lives every day, and troop suicides are currently on pace to break annual records since the wars in Iraq and Afghanistan began
Although Pets for Patriots serves troops and veterans from every era, every conflict and every branch of service, we're experiencing a flood of post-9/11 military personnel applying to our program – and we expect this to accelerate as the war in Afghanistan winds down.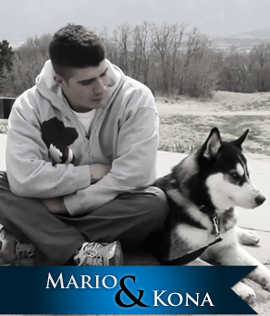 Take our 9/11 Challenge with a monthly pledge of $11. That's nearly half of what the average person spends on coffee each week. Even a one-time donation of $11 can help!
Some of our heroes are separating from service and need a four-legged friend to ease the transition to civilian life. Others are coping with PTSD, depression, substance abuse or other psychological disability and find comfort, healing and renewal with a companion dog or cat rescued from our nationwide partner network.
After rescuing a one-eyed abused dog through our program, Matthew is off nearly all of his PTSD medication and has reclaimed joy in his life. For our member patriots, saving the lives of these homeless animals gives them a renewed sense of purpose and a reason to live.
Act Now: Pets For Patriots 9/11 Challenge Ends September 15
Our Pets for Patriots 9/11 Challenge ends midnight September 15. We're aiming for 2,000 patriots to give just $11 a month, but are hoping for so many more to make our work and mission possible. And if a monthly gift is beyond your means right now, a one-time $11 donation helps as well.
Brave men and women answered our nation's call when 9/11 brought terror to our shores. Help us answer their call in their time of need by making your monthly donation of $11.
Watch this video of Mario & Kona:
Because good pets start with good food, Pets for Patriots is proud to have HALO's sponsorship of our companion pet adoption program. We are a nationally operating charity delivering the healing power of shelter pets to service and veteran members of the United States military.