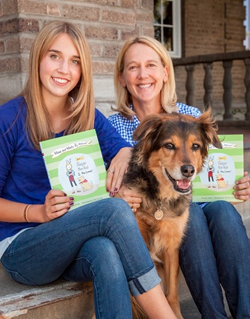 Just Released! Full-color hardcover, Mimi and Maty to the Rescue! Book 1: Roger the Rat is on the Loose Inspired by Mimi Auland founder of Freekibble.com and her special 3-legged dog Maty. Together, this fantastic duo sets out to rescue any animal that needs help.
Written by Mimi's mom, Brooke Smith, and brought to life by the delightful illustrations of Alli Arnold. Brooke hopes to get other kids excited to help all the four… and three-legged creatures that need them. An inspiring book for animal lovers of all ages!
To celebrate launch-week, generationOn (youth division, Points of Light Institute) will donate a Mimi and Maty to the Rescue! book for EVERY book sold… to schools, libraries and kids organizations!