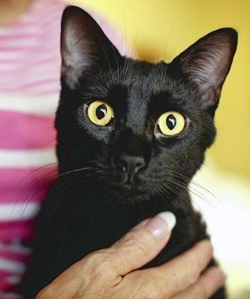 Plenty of cats climb into their owners' suitcases before a trip to let them know what they think about being left behind. But one cat in Circleville, Ohio took it a step further – he actually stowed away in the luggage, undetected, all the way from Ohio to Florida.
Somehow Bob-bob made it through airport security. His owner, Ethel Maze, got quite a surprise when she unzipped her suitcase when they arrived at a Disneyworld hotel and Bob-bob popped out.
Click here to read the complete story here.