Halo's testimonial page is different from most brands; we get so many wonderful comments from our family of Halo customers that we do not post a "best of series" from the last 26 years.
However we feature some of our favorite comments from the last two weeks in a live Twitter follower feed.
Tell us your Halo story @halopets on Twitter, and you might find yourself here as well!

Adam Woodbridge – September 19
@awoodbri 24-day supply of @halopets cat food. #cats #catfood #onlythebest http://instagr.am/p/Px5ZYOxdpS/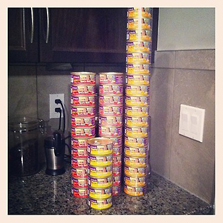 24-day supply of @halopets cat food. #cats #catfood #onlythebest
2012-09-19
____________________

mikefly562 – September 17
@mikefly562
@halopets I avoid by-products and fillers. My cats deserve the best, thus it's Halo for them!
2012-09-17
____________________

Gorilla – September 17
@GorillatheCat
@halopets Your food rocks. I love it all. (Although I do tend to pick out the peas n carrots, I can tie a cherry stem w my tongue too).
2012-09-17
____________________

Jeanie 3 Legged Dog – September 7
@Jeanie3legs
@halopets This is my "Please buy this for me? And while your at it, can you carry it too?" face. pic.twitter.com/mDS5oJCX
2012-09-07