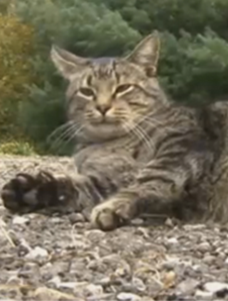 Tiger, a formerly stray tabby cat, earned a special spot in one couple's hearts when he recently saved them from carbon monoxide poisoning.
Rod and Michelle Ramsey of Mount Gilead, Ohio, were feeling ill one day. Michelle visited the doctor who told her it was likely food poisoning. So Michelle and Rod went to bed to recover.
But they couldn't sleep. Tiger, a stray cat that someone had recently abandoned at the Ramseys' farm, stood by the side of the bed, meowing.
Click here to read the complete story.