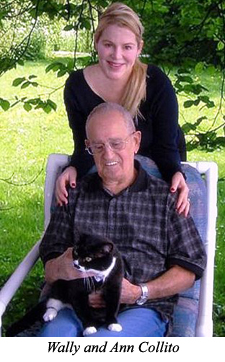 Children's book author Lisa Fleming travels the country visiting schools and doing book signings to share her book, Cat and Crow, an Amazing Friendship. It's the tale of two natural enemies, who become best friends. And, it's a true story!
A cat and a crow? You might not believe it, unless you saw the video that more than 9 million people have viewed, documenting Cassie the Cat and Moses the Crow's life together.
More than a decade ago, Wally and Ann Collito of North Attleboro, Mass. discovered the small kitten in their yard one day. Then they noticed a crow, who, remarkably, seemed to be taking care of the kitten, feeding her bugs and worms and watching over her. The Collitos couldn't believe their eyes.
Click here to read the complete story.
Watch the video "Crow and Kitten are Friends":