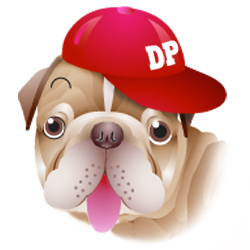 The DogingtonPost.com is an online newspaper for dog lovers. They went on a mission to find out the "State of Dog Food Today". They investigated and talked with or tried to talk to top officials of most major dog food companies; Halo participated in this study.
DogingtonPost.com also went to the Super Zoo Show in Las Vegas a few weeks ago to ask "What's going on in the world of Pet Food?" Halo's David Yaskulka explained the quality of Halo pet food and our standards.
They also let us know that DogingtonPost.com fur baby Kalba LOVES Halo's Salmon Dinner.
Watch this video they uploaded to YouTube and discover how you can get a free can of Halo, offer ends October 31st.