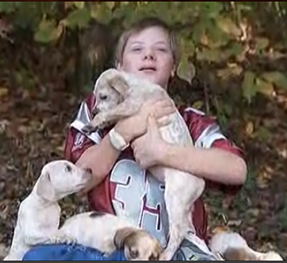 When ten-year-old Kyle Camp went missing from his Hackleburg, Ala. home last week, no one could have anticipated how they would eventually find him.
According to NBC Nightly News, Kyle's family and more than 150 local volunteers frantically searched for the boy, who has Down Syndrome, all night in the surrounding woods.
At the same time, another mom was searching for her offspring…the family's dog, whose four puppies had also disappeared.