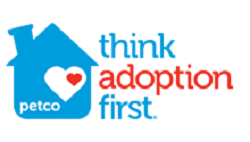 With the partnership and team work of Petco, Freekibble.com and Halo, Purely for Pets, one very special poodle mix stray named Max life was changed for the better.
While at Rancho Coastal Humane Society, Freekibble.com donated 10,000 meals of Halo Spot's Stew, therefore he received better nutrition, as well as some grooming and light training, which was just the extra boost he needed to get adopted and find his forever home.
Many animal and pet shelter professionals throughout the country will say that the quality of food that is fed to shelter pets can make a difference. Read more in our recent survey of shelter professionals which reveals that feeding higher quality food may actually increase adoption rates.
Watch this wonderful video – This is Max's story:
Special thanks to Petco and Rancho Coastal Humane Society of Encinitas, CA for letting us share Max's story.