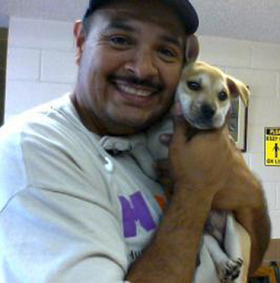 On December 3rd, shelter workers were shocked to find the Humane Society of North Texas in Fort Worth had been broken into. But shock turned into laughter when they found out who did it– an 8-week-old puppy.
The Humane Society's security cameras caught some of the incident on video. During the night of December 2, the small lab mix was apparently abandoned by his owner and left tied up outside of the building. The puppy chewed himself free of his leash and broke into the shelter.
Click here to read the complete story.