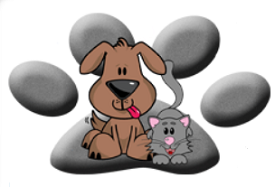 By: Tim Farrell, BS Ed.,
Waldon Middle School
Students in many of the S.T.A.R. (Student-Teacher Affective Relationships) classes at Waldon Middle School in the Lake Orion Community Schools district decided to adopt various causes during this Holiday season as a form of community service.
The S.T.A.R students in my class picked the Animal Welfare Society of Southeastern Michigan in Madison Heights, Michigan. This "No Kill" shelter was founded in 1982. In the past thirty years they have been able to find loving and caring homes for over 20,000 surrendered or abandoned animals.
In addition to finding these animals' homes, the AWS also strives to educate the public on the importance of spaying and neutering and responsible pet ownership. The AWS relies on their volunteers and the generosity of supporters and donors to meet the increasing need for their services during these tough financial times in our area. All of their support is self-generated through adoption fees, donations and fundraising.
My students located a needs list on the AWS website and collected food, toys, and cleaning supply items to donate. Additionally, the parent of one of my students, Mrs. Donna Bowden, made arrangements with Halo, Purely for Pets and Freekibble.com for the donation of approximately 2 1/2 months' worth of Halo Spot's Stew (9,000 meals) to the shelter.
The food was delivered to the shelter on Friday, December 14, 2012 and will certainly benefit the AWS greatly. My students are extremely appreciative to both companies for their support of this worthwhile cause and appreciated having the opportunity to support this worthy organization.
One of my students, Alyssa, summed it up well; "I've always had a special place for my pets and knowing that there are animals out there without a home and a loving family makes me sad. So when my classmates and I were given the opportunity to make some pets happier and healthier and to help them until they find a home, I couldn't have been more excited!"
Pictures provided by Donna Bowden: