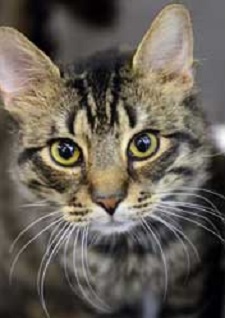 Halo Pet Foundation is proud to sponsor the ASPCA Brooklyn Adoption Event for Hoarding Survivors this coming Saturday and Sunday, February 9-10, 2013. In the aftermath of Superstorm Sandy, the ASPCA Cruelty Intervention Advocacy program removed more than 30 sweet, friendly cats from a hoarding situation in NYC.
The ASPCA states "On February 9th and 10th, the ASPCA and One Love invite you to meet the feline of your dreams at a two-day adoption event for these resilient kitties.
These wonderful cats have been receiving exceptional care at One Love Animal Hospital in Downtown Brooklyn and now they're healthy and ready to find the loving homes they've been waiting for—just in time for Valentine's Day. This event has been generously funded by a grant from Ellen DeGeneres' pet-food company, Halo".