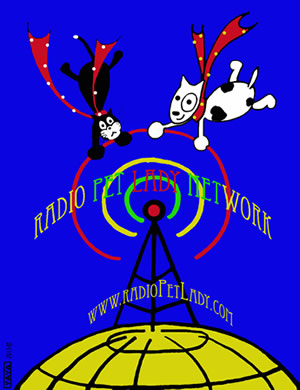 For those of you who don't know this yet, just this week was the launch of the Radio Pet Lady Network. The very first show on the network debut was THE EXPERT VET, with Halo's own Dr. Donna Spector, who truly is an expert vet as a board-certified veterinary internist. When she isn't helping HALO followers with their questions, she consults with pet owners and vets to help get to the bottom of confusing or stubborn medical issues.
The show was such a blast for Donna and me because being a new show, we didn't have callers so we could go to town on topics that fascinate us – like the incorrect advice many vets still give about reducing protein in the diet of cats and dogs to prevent or treat kidney issues or the myth that dry food cleans dogs or cats teeth, or the real cause of urinary tract problems in cats (it's stress—not infection which many vets mistakenly assume it to be and inappropriately prescribe antibiotics).
One of the other things we discussed is eliminating dry food and high carbohydrates in a cat's diet and instead choosing a good quality wet food like Halo's Spots stew in a can. In general it is best to lighten up on carbs in our pets' diets, replacing it with quality protein. The funny thing is that I have one dog who defies my attempts to reduce carbohydrates by adding other ingredients to the Halo kibble I feed all my dogs as part of their meals (the only brand I would ever feed because I know there are no rendered products in it, just real meat).
Jazzy lives for her Halo kibble- I mean she treats it like the most delicious treat in the world.
I have always included a raw dehydrated fruit and vegetables mix, along with home cooked vegetables and quality protein from a can or prepared by me. But as time has gone by, I have found that my Collie-mix Jazzy was refusing her meals. Just flat refusing to eat, even though otherwise she was in tip-top spirits.
Dogs do not really have to eat two meals a day if it doesn't suit their individual metabolism but I need her to eat her meals since I have a glucosamine powder in there and her anti-inflammatory liquid medication and her omega-3 supplement: not eating should really not be an option for Jazzy.
In fact, little by little, I have discovered that she has an appetite, but she doesn't really want to eat anything but her salmon or lamb Spot's Stew dry food – she loves those! So I came up with a solution when I realized how hungrily she gobbles up her Halo kibble if I give her just that – nothing else at all, thank you! -in a bowl.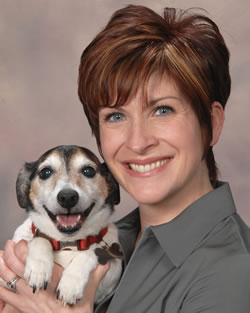 I serve one small bowl with all the good stuff that is wet enough to incorporate her medicine and supplements and when she finishes, I give her a separate bowl of Halo kibble. Wow, does that put a smile on her face! Jazzy lives for her Halo kibble- I mean she treats it like the most delicious treat in the world. I think of it as her dessert. "Finish your dinner, dear, and you can have your Halo. It's what's for dessert!"
Please do check out the live call-in pet shows with wonderful co-hosts every day of the week on www.RadioPetLady.com! And if you want to meet Dr. Donna yourself, remember we are live every Monday at 12 noon ET, 9 AM PT and you can listen from any device right off our website!
Tracie Hotchner, author of The Dog Bible and The Cat Bible, guest blogs here every Thursday on healthy, natural choices for pets.