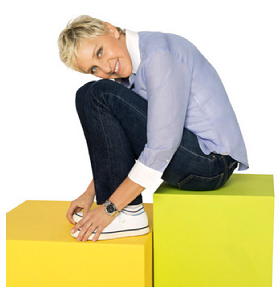 Earlier this month Halo co-owner and animal advocate, Ellen DeGeneres surpassed a historic milestone on Twitter – she now has more than 18 million followers! She tweeted:
"18 million followers! If we were all in a room together, it would have to be the size of Rhode Island. And it would be the funniest room ever"
According to Twitaholic.com, this makes Ellen #11 for the most Twitter followers. Among the top celebrities are Justin Beiber, Lady Gaga, Katy Perry and President of the United States, Barack Obama.
We are proud to be among the 18 million. Do you get Ellen's Twitter updates? If not, follow @TheEllenShow.