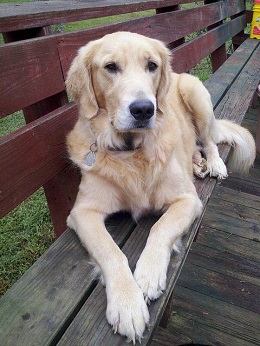 When Katie, a German shepherd, went missing from her home, her family searched for her for nearly 30 hours. But it was the family's other dog, Bojangles, who eventually found her – stuck in a drainpipe.
Katie disappeared from home on a Friday afternoon. Because she rarely left the yard, the family was immediately concerned. For the next day-and-a-half, the family searched for Katie in the dense woods on their 40-acre property, calling her name and covering as much ground as they could.
On Saturday afternoon, exhausted from a day of searching, the family's kids took their other dog, Bojangles, on a final walk of the day. According to the Huffington Post, the kids and the Golden Retriever walked through the woods and out onto a nearby road. Suddenly, Bojangles ran to a drainage pipe and began barking. Katie was stuck inside the pipe!