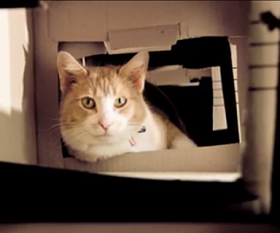 What have you done for your cat lately? Here's the tale of the extent one devoted cat dad went to make his cat happy.
When Rufus, an orange tabby, had to undergo a series of painful eardrops, his owner Billy Browne felt awful.
And, to make matters worse, Rufus had even taken to hiding from Browne when he came home from work each night.