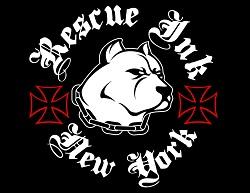 Rescue Ink "Popped in and did good" for pets at Halo City Tails – NYC! They are a non-profit animal welfare organization which backs up animal rescue groups such as the ASPCA, SPCA, The Humane Society and many smaller rescue groups all over the world.
Halo City Tails – NYC is our month-long "pop up shop" promotion in the heart of Manhattan (47th and Lexington). We're proud to partner with many retailers, shelters and other animal lovers to make a difference for pets!
Enjoy these pictures of their visit to City Tails – NYC.