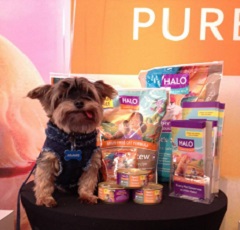 Litter & Leashes and Furry Paws are participating retail stores that "Popped in and are doing good" for pets at Halo City Tails – NYC!
These retailers provide Halo Spot's Stew and quality dog and cat supplies, toys and treats to the New Yorkers.
Halo City Tails – NYC is our month-long "pop up shop" promotion in the heart of Manhattan (47th and Lexington). We're proud to partner with many retailers, shelters and other animal lovers to make a difference for pets!
Enjoy these pictures of Halo City Tails – NYC.