Please come meet me this coming Sunday – August 25th – where I'll be from 2-5 PM at a whopper of an adoption event in Westchester . The ground floor of the fancy Westchester mall in White Plains New York will welcome the Fur-Ever Home event where twelve local rescue groups will be strutting their adoptable dogs! There will also be a doggy fashion show with up-to-the-minute must-have canine couture.
Be one of the first 200 visitors to see me and I will give you a doggy bag full of goodies- including some from our very own friends at HALO. Because of HALO's long association with shelters and rescues across the country, it will mean a lot to me to have HALO there with me at this stellar adoption event. HALO believes shelter dogs deserve the same fine nutrition we can offer our pets at home – and maybe offer a nice home to a dog while we're at it!
You can find me at the Pepe Infiniti Dog Travel Pop Up shop – where I will be demonstrating all the car safety equipment I have installed in an Infiniti QX. Pepe Infiniti is the sponsor of the dog adoption afternoon and they share my enthusiasm for teaching folks about canine auto safety.. I'll be showing people the very best canine auto safety and comfort equipment they can buy – from Kurgo harnesses and booster seats for little dogs, to the unique Twistep that lets big dogs easily enter and exit an SUV.
We'll even have groovy Doggles with the newest designs, so dogs can safely put their heads out the window in stylish safety (while wearing a must-have harness). I'm excited to think there will be visitors who will give a Fur-Ever home to one of the adoptable dogs, in a car outfitted with car seat covers from Kurgo that really work, booster seats with harnesses for little dogs to be able to look out the window, a backseat barrier for dog and driver safety, and the harnesses they have pioneered to make car travel safe and easy for everyone. And remember to always take along some Halo treats to reward your dog for having good manners in the car. I keep a jar of Liv-a-Littles right in my console compartment just for that reason.
KURGO has just become a sponsor of our DOG TRAVEL EXPERTS radio show on Radio Pet Lady Network, and to celebrate that, they are offering my listeners a staggering 40% off- nearly half off! – until September 9th. Check out all the equipment like great car seat covers and barriers at the event you can – how can you afford not to with this discount!? http://www.radiopetlady.com/sponsor-kurgo.htm
I really hope to meet some of you there on this joyous occasion – but if you cannot be there, you can participate in the online silent auction – where you'll see a whole library of doggy literature donated by me and Radio Pet Lady Network!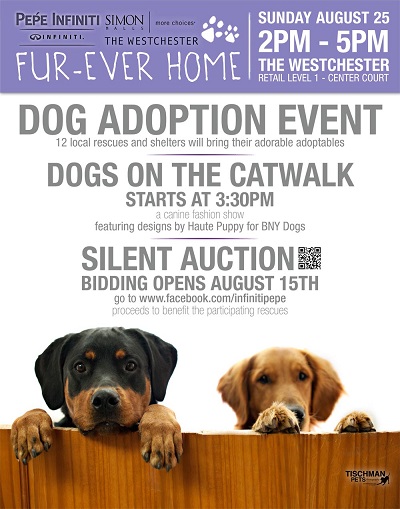 Tracie Hotchner is the author of THE DOG BIBLE: Everything Your Dog Wants You to Know and THE CAT BIBLE: Everything Your Cat Expects You to Know. She is also a renowned pet radio host and producer, having spent 7 years on the Martha Stewart Channel of Sirius/XM with CAT CHAT® and even longer with her award-winning NPR radio show DOG TALK® (and Kitties, Too!) that continues to broadcast in the Hamptons and the Berkshires. Her most recent accomplishment is the pet talk radio network she has created on the Internet called The Radio Pet Lady Network.