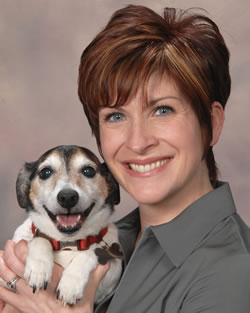 Question: Hey, I realize there are a lot of questions about cats being sick. I'm concern because my 10 year old cats seemed to be sick a lot. Not really vomit or hairballs. More like bail. She hadn't gotten sick for weeks. But now my younger cat, about two years old is suddenly getting sick.
It seems to be the same thing as before. Also I had been changing their food during the time the first was getting sick. I dunno. I'm so lost what to do. And even though I've been cleaning up right away it seems to be making my house smell.
Answer: Thanks for writing in. Vomiting more than once a month—especially if it is a substance other than hair—should be considered abnormal in cats. Cats do groom and ingest hair but their digestive tract should normally be capable of handling this.
If they start to vomit food, bile or hairballs more than once each month, it is often an indication that there is a problem with motility, IBD, pancreatitis or some other issue. An examination with your veterinarian is recommended to determine what might be going on.
Food changes can cause vomiting which is why we recommend a slow (7 to 10 day transition) to any new food. All foods don't agree with all cats so if vomiting seems to increase on a particular food, it is best to avoid that variety.
Hope this information helps.
Dr. Donna Spector
Answers provided to pet owners by Dr. Donna Spector should be considered information and not specific advice. Answers are to be used for general information purposes only and not as a substitute for in-person evaluation or specific professional advice from your veterinarian. Communications on this site are very limited and should never be used in possible cases of emergency.
Halo, Purely for Pets will not be liable for any loss or damage caused by your reliance on any information or content contained in a blog or article post. If you have consulted your veterinarian and if you are still concerned about your pet's condition or if your pet has chronic, complicated or undiagnosed problems, Dr. Spector can offer consultations for you and your veterinarian via www.SpectorDVM.com.