By Sofia Annunziata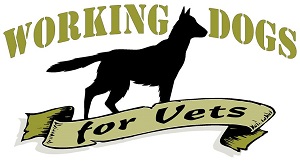 Boyfriend the Pit Bull was brought into Pet Haven Animal Hospital in Brooklyn, by someone who threatened to let him go on the streets if they did not take him in. The person then proceeded to drop the leash and walk away. The staff, ran out, and brought him inside. I walked, fed, bathed and took care of him all summer.
I also took some photos and videos of him to post on my page, NYC Teens for Animals and Youtube, in hopes of getting some interest from an adopter. Boyfriend, later came down with kennel cough, after being in the back of the animal hospital with the shelter dogs coming through. After, he got over kennel cough, he came down with ringworm! He couldn't stay at the animal hospital much longer, and all of the rescues were full. He was becoming overly excited, and there wasn't enough room for him. If there wasn't any interest in him soon, he would have to be sent to Animal Care and Control, where he would be put to sleep for illness and behavior from kennel stress.
I kept hoping, taking pictures and posting. After two months, the ringworm was gone, but there still wasn't any interest for poor Boyfriend. Then something great happened! Ken and Brenda Knavenshue from Working Dogs for Vets, were sent some pictures and a video of Boyfriend from Facebook. They offered to take him in, train him and then place him with a veteran as a service dog! (AWESOME!). I promised "BF" I would do whatever I could to continue to help him in his new placement.
At the same time a dog named Angel caught some attention on my Facebook page. She is a young deaf, pitbull mix that survived a disfiguring accident (probably used as a bait dog) when she was three months old.
She got an adoption offer from Tennessee from the founder of a rescue organization "Willy's Happy Endings". She wanted to train Angel for therapy work and to serve as an ambassador for her breed and special-needs animals. We sent videos of her to her potential new mom and that sealed it! We had three days to arrange the rides to Kentucky and on to Tennessee because Angel's new mom was going to pick them both up and take Boyfriend to Ken and Brenda. My mom and Sean Casey Rescue arranged the transport and I went to help get the dogs ready, bathed, fed and walked.
It worked! They made it down to their new homes and are wonderful examples of dogs being rehabilitated with the proper training and attention! Angel is now named Dagny which means "New Day" and Boyfriend is now "BF Max". I could not have imagined a better way to celebrate "Pit Bull Awareness Month".
Thank you Sofie for sharing this wonderful story of Boyfriend and Angel with our blog readers! And thanks to you Freekibble.com is donating 10,000 meals of Halo Spot's Stew to Working Dogs for Vets in Lawrenceburg, TN.
Before Boyfriend went to Tennessee: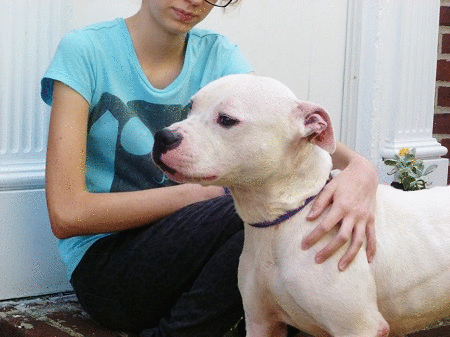 After Boyfriend arrived in Tennessee: