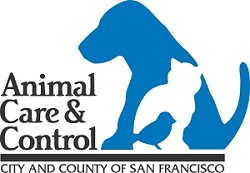 We're proud to partner with San Francisco Animal Care & Control to promote pet adoption in this Marina Times ad!
The San Francisco Department of Animal Care and Control is committed to the delivery of effective, courteous, and responsive animal care and control services to the residents of San Francisco. We're proud that every dog and cat in their care is fed only Halo Spot's Stew!
The Department is responsible for San Francisco's stray, injured, abandoned, neglected, and mistreated animals, as well as for the enforcement of all state and local Animal Control.