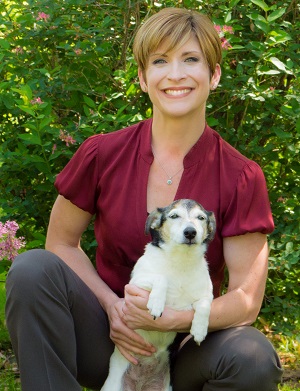 Question: My cat loves Halo cat food so much she had gained too much weight and I had to take her off Halo to keep her from getting too fat. Does Halo have a healthy weight formula for cats?
Answer: First, yes Halo does have a Healthy Weight Formula for Cats: Spot's Stew® Adult Cat Healthy Weight GF Game Bird Medley (6 lb) and Spot's Stew® Cats Grain-Free Healthy Weight Whitefish & Salmon (6 Lb). Although these two foods are lower in calories (about 7% fewer calories) than the other dry formulas, it is still a fairly calorie-dense food.
If an owner is having issues with weight gain, I highly recommend the addition of canned food as it is much lower in calories. In general, dry food has 3 to 4 times more calories than a similar quantity of canned food…which means a cat can eat a LOT more canned food and feel fuller without all the calories of a dry food. Canned food is also lower in carbohydrates than dry food which is much healthier for cats—especially those prone to being overweight.
The second issue many owners have is the AMOUNT they are feeding. Many cat owners are still using the free-feeding approach where they just fill the bowl up when it gets low. This is really a disaster for a cat's waist-line!
Most indoor domestic housecats require only between 150-200 calories per day and with the free-feeding approach sometimes these cats are getting close to 300-400 calories each day. So it might be necessary to deal with the way you are feeding. Meal feeding—where an exact amount can be measured out—is necessary to prevent excess weight gain in most cats.
So, it is unlikely that you need to switch away from Halo. You may just need to change the way you are feeding or maybe consider the type of food you are feeding.
Hope this helps.
Dr. Donna Spector
Answers provided to pet owners by Dr. Donna Spector should be considered information and not specific advice. Answers are to be used for general information purposes only and not as a substitute for in-person evaluation or specific professional advice from your veterinarian. Communications on this site are very limited and should never be used in possible cases of emergency.
Halo, Purely for Pets will not be liable for any loss or damage caused by your reliance on any information or content contained in a blog or article post. If you have consulted your veterinarian and if you are still concerned about your pet's condition or if your pet has chronic, complicated or undiagnosed problems, Dr. Spector can offer consultations for you and your veterinarian via www.SpectorDVM.com.