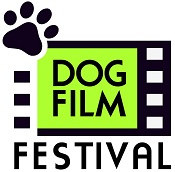 As we all look forward to a new year and take stock of the one that has past, I find it amazing that after ten years devoting myself to educating, inspiring and supporting people about their pets, that I still get a thrill when I discover new information, or encounter people as dedicated as I am to overall pet wellness and encouraging rescue and adoption.
The most shining example for me in 2014 was forming an educational partnership with Mary Peng, the founder and CEO of the International Center for Veterinary Services.
Tracie Hotchner is the author of THE DOG BIBLE: Everything Your Dog Wants You to Know and THE CAT BIBLE: Everything Your Cat Expects You to Know.
She is also a renowned pet radio host and producer, having spent 7 years on the Martha Stewart Channel of Sirius/XM with CAT CHAT® and even longer with her award-winning NPR radio show DOG TALK® (and Kitties, Too!) that continues to broadcast in the Hamptons and the Berkshires. Her most recent accomplishment is the pet talk radio network she has created on the Internet called The Radio Pet Lady Network.