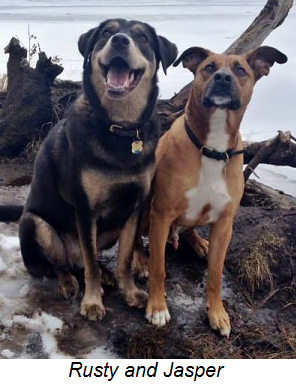 By choosing the right shelter dog for you and your family, you are doing yourself a huge favor because of the joy and warmth it will bring to your home.
You are also doing the dog a huge favor by giving him a second chance in life. The operative words, however, are the right dog – because mismatches sometimes occur, resulting in disappointment all around.
There are a number of different factors to bear in mind when adopting a shelter dog into your family circle to (hopefully) become everyone's best friend.
I am listing some of the more important considerations below, in no particular order, and will make brief comments about each.
Factors to bear in mind when adopting a shelter dog:
1. Age
2. Breed or Mixed Breed?
3. Male or Female?
4. Size
5. Grooming Requirements
6. Exercise Requirements
7. Temperament
8. Interaction with other pets

Click here to read the complete article.
Dr. Dodman is a Professor in the Department of Clinical Sciences at Cummings School of Veterinary Medicine and Director of the school's Animal Behavior Clinic. He is also Chief Scientific Officer for the CENTER FOR CANINE BEHAVIOR STUDIES. He has written over 100 scientific articles and several popular press books, including The Dog Who Loved Too Much and The Cat Who Cried for Help.