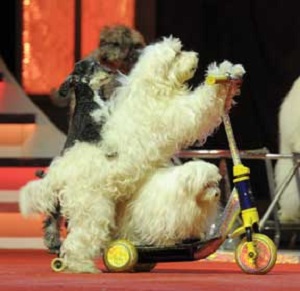 Tennessee isn't just for country music. On January 31, the Olate Dogs will be performing during halftime when the Tennessee Volunteers Men's Basketball team takes on Auburn in Knoxville, TN. The game is set for noon at the Thomspon-Boling Arena.
Not able to make it to Knoxville? Watch these dogs in the latest #RescueFilm and check their upcoming tour schedule!
Halo is proud to sponsor the Olate Dogs as they tour the country and demonstrate the potential of rescue dogs. We're honored to know that these amazing high-energy furry entertainers eat only Halo Vigor.