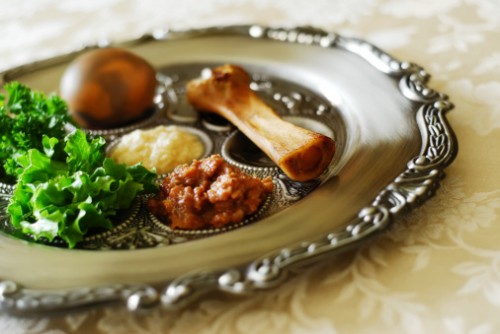 The Dogington Post and Catington Post has come out with their 2015 Kosher for Passover Dog Food List and 2015 Kosher for Passover Cat Food List – and Halo made both!
Passover this year falls from April 3-11 and commemorates the freedom of the Israelites from slavery. Because the Israelites ate unleavened bread on their final evening of slavery (when the angel of death passed over their homes, only stopping at the unmarked Egyptian homes), today many Jewish families do not eat or keep certain grains, chametz, in their homes during Passover. These include many grains and their derivatives.
We love that the Dogington and Catington Post both included Halo on the list of suitable foods to feed our furry family members during Passover. Both noted that they were not listing just any foods that were chametz-free, but only those that they considers healthy for pets. Halo prides ourselves on our healthy options, and we love being recognized for also being in line with those who want to respect the spirit of Passover, too.
The Halo foods for dogs that were recognized were Spot's Stew Grain-Free Surf and Turf, Spot's Choice Chicken and Chickpea, and Spot's Choice Turkey and Chickpea. For cats, our Grain-Free Healthy Weight Whitefish and Salmon dry food, Grain-Free Hearty Chicken dry food, all Spot's Choice Shredded recipes, all Spot's Stew recipes, and all Spot's Pâté recipes were on the list. Have you tried any of those for your pet, regardless of your religious beliefs?
Please note, Halo is not certified Kosher for Passover, but we are delighted that the Dogington Post recognizes that we're in the right spirit.