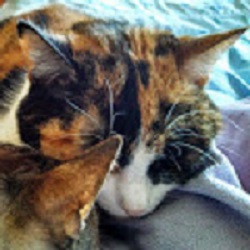 Sarah Kukes gives Halo canned cat food 5 stars.
"Between my parents and I, we have 6 cats and they all 6 love Halo canned food! It consistently remains the food they eat, even when in a picky mood! The variety in flavors and textures is great!
We love it because it is natural with no added yucky stuff (including BPA-FREE cans); it has never been recalled; we get EXCELLENT prices buying directly from Halo's website (coupons every month!); and wonderful customer service!"
Thank you Sarah for your review and for being part of our Halo family. We are glad to hear your cats are doing so well on Halo canned food.