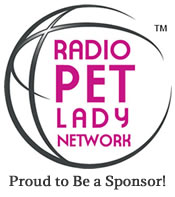 In March, Levi joined The Expert Vet (of the Radio Pet Lady Network) in a 12-week weight loss program. We are happy to report that Levi has completed the program with flying colors and has become our latest and very successful member of the Halo Healthy Weight Challenge Club!
Levi had ballooned up from his younger years of 23 pounds to almost 30 pounds! While being this overweight carries many health risks, Levi also needed an eye surgery that his veterinarian would not consider doing unless Levi lost weight. It was imperative for Levi's health—for several reasons—to get those extra pounds off.
Levi's mom had read about our previous successes with Fritz and Faith and was thrilled at the chance to jump on the Halo weight loss bandwagon! Levi received a tailored weight loss plan using Halo's Healthy Weight kibble, Spot's Stew Wholesome Chicken Recipe canned food and fresh veggies as treats.
Weekly tips and guidance were provided through the normal "ups and downs" of weight loss. It is easy to get disappointed when the weight seems like it is barely budging in a small dog. Keep in mind—one pound of weight loss on a dog of Levi's size is like 6 pounds of weight loss on an average sized woman! It may seem slow, but every ounce counts! Levi would often stay the same weight for a couple of weeks at a time and then drop close to 1 pound!
Our last update on Levi was in April and he had already lost a full inch around his middle and was down 2.5 pounds toward his goal weight.
On the last day of the challenge, Levi weighed 24.6 pounds—down about 5 pounds from his heaviest weight and back to an excellent and much healthier weight. Check out these before and after pictures! Way to go Team Levi!!
If you are interested in becoming our next participant, contact RadioPetLady@gmail.com to learn more.