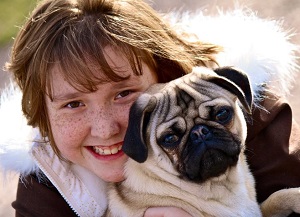 Dr. Donna recently wrote on the Halo blog about Levi, the gorgeous, once-chubby pug in South Dakota who entered our Halo Healthy Weight Challenge on The Expert Vet radio show and came out a big winner.
Pounds melted off him and inches disappeared, as his devoted Mom Kimberly stuck to Dr. Donnas' diet plan using the Healthy Weight Management food and green beans as a super lo-cal snack.
Kimberly was so happy with Levi's weight loss and overall improved health that she wanted to switch over her other dogs – Ollie, her other rescued Pug, and Monty, her small aging terrier/schnauzer mix, who has been on senior food – to Halo.
Kimberly was hoping to find a way to make it more affordable, since she has much bigger challenges in her own life. She has an autoimmune disease that caused her to be in and out of the hospital in the last weeks of Levi's weight challenge, yet she still managed to weigh him and weigh in with Dr. Donna!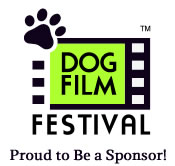 We were all so proud of Kimberly and Levi's accomplishment, especially given the circumstances. The fine folks at Halo were so proud, in fact, that they wanted to show their appreciation for Kimberly's desire to have all her pets eat the very best that they sent a get-well gift to Kimberly: she could choose $200 worth of products and also receive a "friends and family" discount for future purchases.
Kimberly was overjoyed, especially to be able to spoil her dogs and kitty with some premium treats that she usually cannot budget for.
She ordered the Healthsome cat treats with real chicken, the whole salmon and 100% beef Liv-a-Little treats, the vegetarian Healthsome dog biscuits with peanut 'n pumpkin, the chicken and cheese biscuits, the Spot's Stew dental treats and two big bags of the very same Healthy weight GF Turkey Liver and Duck dry food that turned Levi's life around in the Healthy Weight Challenge on The Expert Vet.
For the true face of happiness, the photo of Kimberly's darling daughter Cori, snuggled up with Levi, says it all.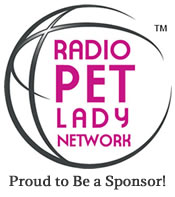 Tracie Hotchner is the author of THE DOG BIBLE: Everything Your Dog Wants You to Know and THE CAT BIBLE: Everything Your Cat Expects You to Know.
She is also a renowned pet radio host and producer, having spent 7 years on the Martha Stewart Channel of Sirius/XM with CAT CHAT® and even longer with her award-winning NPR radio show DOG TALK® (and Kitties, Too!) that continues to broadcast in the Hamptons and the Berkshires. Her most recent accomplishment is the pet talk radio network she has created on the Internet called The Radio Pet Lady Network.