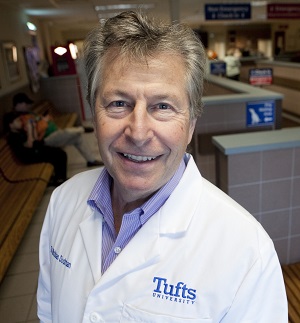 Aggression is one of the most common feline behavior problems reported to behaviorists. Cats may exhibit several different types of aggression including territorial aggression, non-recognition aggression, status-related aggression, fear aggression, redirected aggression and medically-induced aggression.
Here I will address territorial aggression – one of the most common expressions of feline aggression.
TERRITORIAL AGGRESSION
Cats are, by nature, solitary hunters and have strong territorial instincts. Feral cats mark their territory with urine, feces, and certain natural odors secreted by scent glands. Scent marking serves to indicate that the territory is occupied and serves to reduce antagonistic encounters between cats.
When food is plentiful, as it is in our homes, groups of cats can and often do live harmoniously. Groups of cats may even develop something of a social structure and seem to have a mutual understanding of their own house rules. These house rules may include time-sharing arrangements.
Feuding cats have little chance to avoid each other within the four walls of the home and battles that would naturally end with one or other cat running away can never reach that conclusion. With this problem, clashes are usually ongoing with one cat the perpetrator of the attacks and the other simply trying to keep out of its way.
The best way to attempt to avoid this problem is to gradually introduce a new cat using the technique described below, though peace and harmony cannot be guaranteed using any approach.
Treatment of Territorial Aggression
Systematic desensitization and counterconditioning is the behavioral technique of choice to reintegrate feuding cats. Systematic desensitization involves separating and then gradually (and systematically) increasing the two cats' exposure to each other.
Ideally, neither cat should show anxiety or aggression during the introduction or reintroduction process. If they do, the owner must arrange for them to go back to a previous peaceful level of exposure before attempting to advance in the program once more.
Below is what I call my 7STEP program for re-introducing feuding cat. A scaled down, more rapid version of the program can be employed when introducing a new cat to a cat-containing household.
STEP 1 (of the Desensitization Program)
Completely separate the feuding cats in 2 separate environments within the house.
STEP 2
Now begins the process of desensitization and counterconditioning.
STEP 3
The door should be cracked open 1-2 inches and secured with a doorstop or hook and eye.
STEP 4
Only when peace prevails at the Step 2 level of exposure, he opening should be widened to a 4-6 inches.
STEP 5
Once the cats are able to eat and play close to each other across the screen, the next step is to reintroduce them to each other for a short time in the same room.
STEP 6
Once the cats are eating peacefully side-by-side on harnesses or in their carriers, the next stage is to free the more passive cat from the harness or carrier.
STEP 7
Once the cats can be together peacefully for extended periods of time, the owner should make sure to praise them and/or give them food treats whenever they are seen together.
CONCLUSION
The process described above is tedious and it may take several months to achieve acceptable results. However, no matter how frustrating it may be, do not rush the reintroduction process as that will only exacerbate the problem.

Click here to read the complete article.
Dr. Dodman is a Professor in the Department of Clinical Sciences at Cummings School of Veterinary Medicine and Director of the school's Animal Behavior Clinic. He is also Chief Scientific Officer for the CENTER FOR CANINE BEHAVIOR STUDIES. He has written over 100 scientific articles and several popular press books, including The Dog Who Loved Too Much and The Cat Who Cried for Help.