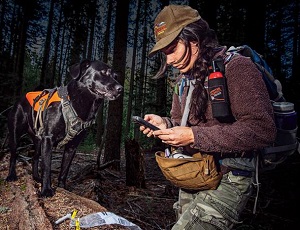 There is a detection-dog program called Conservation Canines (CK9), part of the University of Washington's Center for Conservation Biology, that is putting to a brand new use the amazing sense of smell that dogs possess.
These CK9 dogs are trained to help conservationists detect the presence of endangered animals by sniffing out their poop.
Unlike scent dogs trained to find drugs or explosives, the CK9 dogs' talents are put to use for scientific studies around the world: sniffing out the scat of endangered species — among them black bear, grizzly bear, lynx, wolf, bobcat, coyote, and cougar.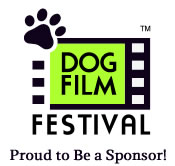 Genetic tests on the scat can identify individual animals – hormone-level testing shows if they're stressed, pregnant – and toxicology tests reveal if they're being poisoned. Experts have found that no other wildlife sampling method can acquire so much information so quickly, without disturbing the environment.
And best of all, the CK9 dogs are rescued from shelters, where the trainers seek out those animals which were considered unadoptable because they were super high energy with an obsession about playing with a ball – a single-minded drive which can also lead to destructive behavior if the energy is not put to use.
But when that energy is trained and harnessed to a task like this, the dogs are rock stars. Or poop stars. But in any case, it's a win-win all around.
For the full story on this fascinating program benefiting shelter dogs in need of the right homes as well as species of animals in danger, Click here on "Conservation Dogs Sniff Out Endangered Species".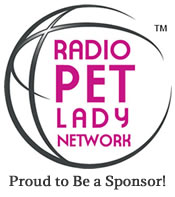 Tracie Hotchner is the author of THE DOG BIBLE: Everything Your Dog Wants You to Know and THE CAT BIBLE: Everything Your Cat Expects You to Know.
She is also a renowned pet radio host and producer, having spent 7 years on the Martha Stewart Channel of Sirius/XM with CAT CHAT® and even longer with her award-winning NPR radio show DOG TALK® (and Kitties, Too!) that continues to broadcast in the Hamptons and the Berkshires. Her most recent accomplishment is the pet talk radio network she has created on the Internet called The Radio Pet Lady Network.