The Petco Foundation awarded a $50,000 grant as part of this year's Holiday Wishes program to Northwoods Humane Society in Wyoming Minnesota, thanks to a story writen by Grand Rapids, Minnesota resident, Kacie Carlson.
Halo, in partnership with Freekibble.com, also donated 10,000 bowls of its natural pet food to the Northwoods Humane Society and $500 of its food for Kacie's own pets.
In October, 3,000 pet adopters from across the country submitted stories describing how adopting their pet changed their lives for the better, for a chance to win a Petco Foundation grant for their favorite animal welfare organization.
Winning entries received a grant to the shelter where the pet was adopted, totaling more than $750,000 in grants to organizations nationwide.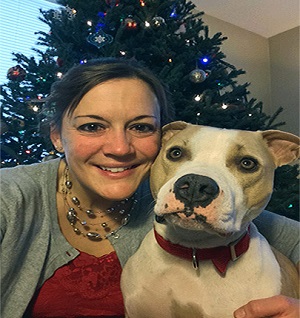 Kacie's entry described how a dog named Maple, who was found tied up and abandoned in an alley, has become her best friend and companion in all her life's adventures.
"Maple hasn't committed any heroic act, but it's the everyday small things that have had immeasurable impact on me, my outlook on life, and who I've grown to be as a kind, compassionate person…She hasn't changed my life, she's made it all that it is, and continues to make me a better person every day," she wrote in her submission.
Halo, Purely for Pets is excited to work with the Petco Foundation on its Holiday Wishes Campaign for the third straight year!
The Holiday Wishes campaign celebrates pet adoption and rewards deserving animal welfare organizations with grants to help them continue their lifesaving work.
"Halo is proud to partner with the Petco Foundation and support the incredible work they do helping shelters and rescues make a difference in their communities and facilitating lifelong relationships between people and pets," said Halo CEO Steve Marton.