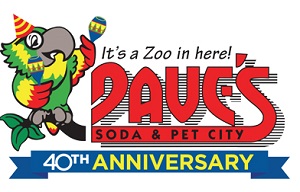 In February, Halo, Freekibble.com and GreaterGood.org hosted our 5th annual Kibble Drop tour, "14 Days of Rescue Love."
The tour, hosted by Halo, Purely for Pets, in partnership with Freekibble.com and GreaterGood.org, took place from February 1 – 14, making stops across North America, delivering over 400,000 bowls of Halo pet food to shelter pets in need.
Here are some fun details about the event and the pets that benefitted.
The Halo "14 Days of Rescue Love Tour" kicked off on February 2nd at Dave's Soda and Pet City, an independent pet retailer with locations in Agawam, Springfield and five other nearby communities.
Dave's Soda helped Halo celebrate this event at its Agawam location where three area animal welfare organizations stopped by to pick up their donations of Halo pet food.
"What a fabulous way for a pet food company to show its concern and commitment to the dogs and cats of the world," said Dave Ratner, owner of Dave's Soda and Pet City. "It is an honor to be picked as one of the very few retailers that works with Halo to help improve the lives of so many pets."
One of the organizations picking up the 2016 Kibble Drop pet food is Second Chance Animal Shelter in Springfield. "This food will be used at our shelter and in our foster homes to help our homeless pets to eat healthy and provide them the vital nutrients they need," said Lindsay Doray, the organization's Development Manager. "Healthier pets have shiny coats, bright eyes and energy. Pets that look healthy are easier to adopt," she added.
The two other Massachusetts-based organizations that received the Halo Kibble Drop donation are Westfield Regional Animal Shelter and Sweetpea Animal Rescue in Paxton.
Local news stations WSHM-SPR (CBS), WGGB-SPR (ABC) and WWLP-SPR (NBC)
covered the event and local papers Agawam Advertiser News and The Reminder also featured the exciting donation event.
For more information about the tour, visit: http://halopets.com/14days/