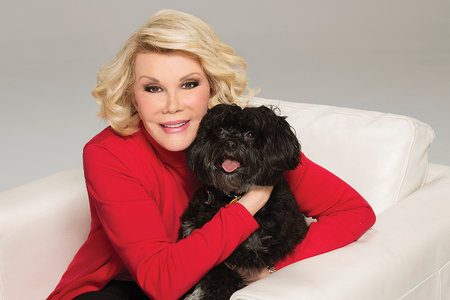 I was so moved by the outpouring of love for my godmother Joan Rivers back when she died so tragically. I'm sure she would be proud of her daughter Melissa (who is my goddaughter) who is now making it possible for some of those who loved her mother to have a little piece of Joan's life – and continue Joan's philanthropy at the same time.
Melissa Rivers has put together a high profile auction of some of the items from her mother's New York penthouse through an online and actual auction conducted Christie's in New York City. The items for sale, which range from $500 to $200,000, include Cartier jewels, designer gowns and a custom engraved Tiffany's water bowl used by Joan's best-known dog Spike, who traveled everywhere with her and sat by her side during her TV talk show.
Melissa is directing some of the proceeds to Joan's two favorite charities: God's Love We Deliver, which distributes food to those with severe illnesses, and Guide Dogs for the Blind. I remember when Joan and Melissa were on "Celebrity Apprentice" and Joan was so thrilled to have won but told me she was torn between her two charities since she was only allowed to pick one to receive her winnings. Now Melissa will make sure they are equally recognized.
Melissa said in a statement that the auction offers a "through-the-keyhole experience for fans across the globe to see and buy items from my mother's amazing Manhattan penthouse. My mother's legacy as a much loved comedienne and philanthropist will be commemorated in this collaboration with Christie's. And her generosity to charitable causes is something I will continue in her honor."
The online auction, offering approximately 80 lots, will begin on 16 June with a live auction of more than 200 lots in New York on 22 June. This article in The Guardian covers it all in detail and I'm sure there are English people who will be bidding as Joan was especially adored in Great Britain.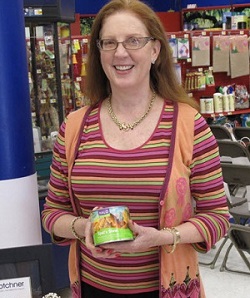 Tracie began her fascination with dogs and cats by turning her eye as a former investigative reporter on every aspect of living with them, resulting in her encyclopedic resources THE DOG BIBLE: Everything Your Dog Wants You to Know and then the THE CAT BIBLE: Everything Your Cat Expects You to Know. Before long, Tracie was established as a leading pet wellness advocate as her all-encompassing books covered everything from medical issues to behavior, nutrition and environmental enrichment.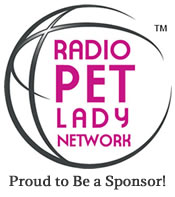 Tracie began her career as a radio personality with a live show – DOG TALK® (and Kitties, Too!) – on the local NPR station in the Hamptons, Peconic Public Broadcasting (WPPB) from Southampton, New York (the show is now also carried on the NPR station Robinhood Radio in Connecticut and the Berkshires). DOG TALK® won a Gracie® Award (the radio equivalent of an Oscar) in 2010 as the "Best entertainment and information program on local public radio" and continues weekly after more than 450 continuous shows and 9 years on the air. Tracie's live weekly call-in show CAT CHAT® was on SiriusXM satellite radio for seven years until the Martha Stewart channel was canceled in 2013.
Tracie lives in Vermont where the Radio Pet Lady Network studio is based, on 13 acres well-used by her all-girl pack – two lovely, lively Weimaraners, Maisie and Wanda, and a Collie-mix, Jazzy.