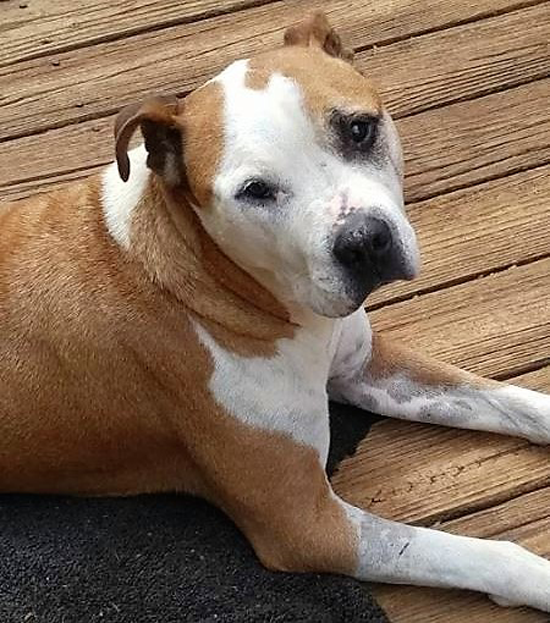 A woman was attacked on the street in Baldwin, GA the night of July 22 by a man wielding a knife. A stray pit bull lunged toward the man, separating the woman from her attacker and saving her life. Unfortunately, the dog ended up being stabbed five times by the assailant.
According to Wate.Com, Officer Timothy Clay, one of the two officers who arrived on the scene, said "I don't think we could have let that dog suffer and die. We felt like we needed to get that dog some help after what it had been through." Clara Welch in Tennessee thought that was "very heroic and very awesome" of the officers.
The Dodo wrote that a veterinarian reopened her clinic to care for the dog held by the officers despite the late hour. It wasn't a guaranteed save – the dog collapsed on the table. He had lost a lot of blood. However, the officers' heroic actions paid off and the dog's life was saved.
Learn more about Hero the pitbull.