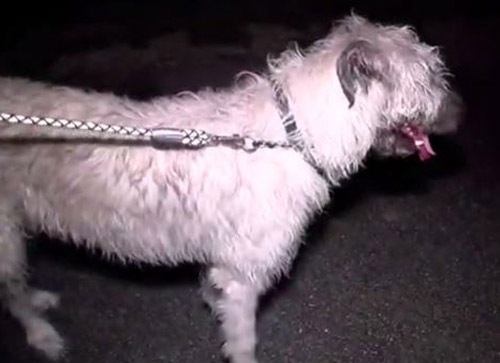 Two-year-old children might not know how to alert their parents to a fire, but two-year-old Jack did just that in early September. Of course, Jack is an Irish Wolfhound.
According to WKRN-TV, around 4 a.m. on a Wednesday morning a fire began in the utility room of Jack's home outside of Nashville, Tennessee. The young dog insistently woke up his owner, Mark Lawrence. Mark was able to climb out a window and call 911.
While waiting for the fire department, Mark, who works as a firefighter at Nashville International Airport decided to use his own training. He knew that every moment counted so he turned his own garden hose on the fire. He was able to douse and extinguish the flames. Because of Jack's early warning, the damage to the house was limited to the utility room where the fire started.
Mark's brother also lives in the home and was uninjured. Mark credits Jack for that, "If it hadn't been for him, who knows? He saved me and my brother's life tonight." Jack turns three in December – we bet he'll have a heck of a celebration!